Leading Enterprises Trust Legit
We keep our customers safe while releasing their software fast. Find out how we can help you.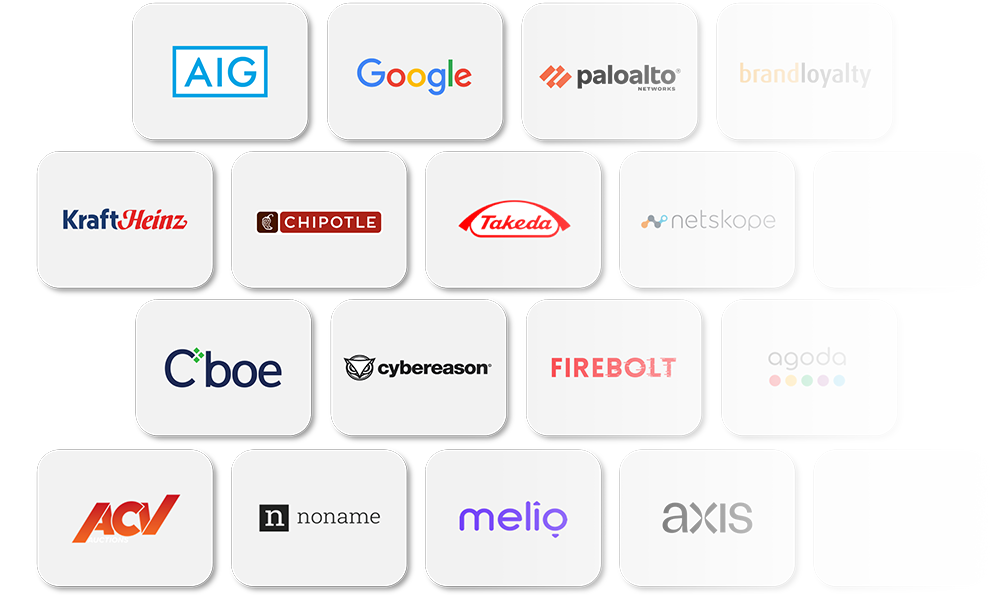 Fortune 500 Company:
Takeda Pharmaceutical
Hear how Bob Durfee, Head of DevSecOps, uses Legit Security to remediate application security issues early in the pre-production development pipeline before they can cause more costly and serious problems in production.
Fortune 500 Company:
Kraft-Heinz
Hear how Ricardo Lafosse, CISO at Kraft-Heinz, uses Legit Security's auto-discovery and analysis capabilities to find vulnerabilities and collaborate effectively with development teams to ensure secure application delivery.
Customer Case Study
Google-Mandiant | Tim Crothers
Mandiant, now a part of Google, has long been one of the most trusted names in cybersecurity, delivering "dynamic cyber defense solutions by combining services and products powered by industry-leading expertise, intelligence and innovative technology..."
Read Case Study
Customer Case Study
ACV Auctions | Erik Bataller
ACV Auctions is out to "fundamentally change the wholesale automotive industry by providing a level of trust and transparency that was once unimaginable." Becoming the industry's premier wholesale automobile auction site requires rapid innovation...
Read Case Study
Why AppSec Teams Love Legit

Do more with
existing resources
Gain visibility and vulnerability management from code to cloud

Prioritize what's
most important
Prioritize by app traceability and vulnerability context

Be your developer's friend, not bottleneck
Improve dev security practices with real-time risk scoring

Protect against attacks growing 3-6X
Prevent attacks with best-in-class software supply chain security

"We're able to inventory all our SDLC systems and security tools, view developer activity, and remediate vulnerabilities across them fast."
Takeda Pharmaceutical Company
"Legit gives us governance out of the box, and the ability to have a visualization across our SDLC to remediate and improve our best practices."
VP Security Architecture,
"With Legit, we've implemented new preventative security measures and optimized the placement of our security controls to reduce the risk of software supply chain attack, all without affecting developer productivity."
"Legit is providing us with visibility across the entire supply chain, which helps us minimize risk and raise analyst productivity."
Deputy Chief Information Security Officer,
"Legit significantly helps organizations to modernize application security programs by seamlessly integrating security into agile development and our modern application stack."
Chicago Board of Options Exchange (CBOE)
"Legit helps us secure our CI/CD pipelines including tracking the security posture of different teams, addressing SDLC configuration drifts, and helping us apply security resources where it can help us most."
"Legit Security's platform visualizes and analyzes our software pipelines quickly to help ensure security compliance with regulatory frameworks, and the unique compliance requirements of some of our large financial services partners."
Enterprise
Security At Scale